The People
Jim "Pinky" Beeman
Chief Engineer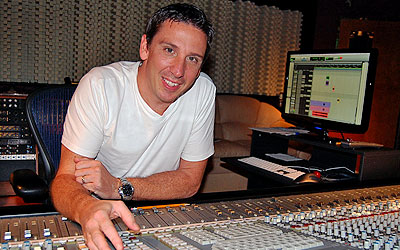 Jim "Pinky" Beeman has a well-established background in the music industry as an engineer and producer. With more than 15 years experience, Pinky has worked on multiple gold and platinum award-winning projects.
Pinky relocated to St. Petersburg, Fl from Orlando in 1999, on the request of Big3 Entertainment CEO, Bill Edwards to build a state-of-the-art recording facility, Big3 Studios. The goal was to focus on the music of Big3 Entertainment, and to share his experience, strength and expertise in recording, mixing and mastering in the Tampa Bay area.
Pinky spent the majority of his time in his engineering role, working on projects from all genres ranging from music, movies and television such as Cheap Trick, T.I., Jon Secada, Phyllis Hyman, Shirley Caesar, Bachman Turner, Olivia Newton John , AC/DC, Diddy, Frankie J, Usher, Marty Balin, 112 and Destiny's Child, Family Guy, American Dad, EA Sports, to name a few.
Pinky worked on the mix of "Sgt. Pepper Live" featuring Cheap Trick, the DVD and CD release with the help of the legendary Beatles engineer Geoff Emerick who helped produce the live show in New York City and their successful run of shows in Las Vegas.
Pinky has ears for all genres of music including gospel, country, rock, electronic, pop, rap, hip-hop, neo-soul, jazz and Latin. He is one of the most well-known and highly sought after recording, mixing and mastering engineers' in the Tampa Bay area.
---
Jason Pennock
Writer / Producer / Engineer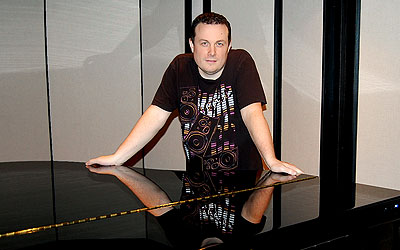 Jason Pennock has a well-established background in the music industry as a writer, producer, and engineer. With more than 20 years experience, Jason has worked on multiple gold and platinum artists.
Jason relocated from Los Angeles to St. Petersburg to form a partnership with Big3 Records. He decided to join forces with Big3 in order to cultivate and promote talented artists from across the world. He currently works on writing, producing and composing for new acts on the label utilizing Big3 Studios.
Jason has worked as a member of the production team, The Heavy Weights, on top selling artists and acts such as Baby Face, Far East Movement, 2Pac, Natasha Bedingfield, Wayne Brady, The Pussy Cat Dolls, Guerilla Black, Anastacia, All 4 One, Michelle Williams, Jon Secada, Shontelle, Guy Sebastian and numerous credits overseas.
Since moving to St. Petersburg, Jason has discovered that there is an abundance of talent in the Tampa Bay area. He looks forward to being actively involved with the local music scene. He states, "Sometimes the next big thing can be found in your own backyard."